Sculptures, photographs
De Appel, Amsterdam, Kiasma, Helsinki + other locations
Originally commissioned by: De Appel, Amsterdam
2010–ongoing
The birdhouse was first invented by the eccentric British naturalist Charles Waterton in the early 19th century to attract more birdlife to the nature reserve he set up on his estate. His objective was to preserve the natural habitat of local wildlife and protect it from harmful human interventions. Since then it has become a common hobby to place birdhouses in trees to attract winged visitors. Most often they resemble tiny wooden cottages, but there are also birdhouses modelled after luxurious mansions and castles complete with extraordinary architectural detail.
Alien Palace Birdhouse Collection consists of birdhouses that are modelled after detention centres for immigrants in different European countries. Detention centres are places where illegal immigrants, such as paperless refugees are held waiting for deportation or processing of their asylum application. Detention centres are essentially prisons, although only a small minority of their residents have a criminal record.
Alien Palace birdhouses provide excellent nesting conditions for the occasional winged visitor. The birdhouses are made of weatherproof and durable materials such as cement fibreboard, aluminium, brick and stainless steel.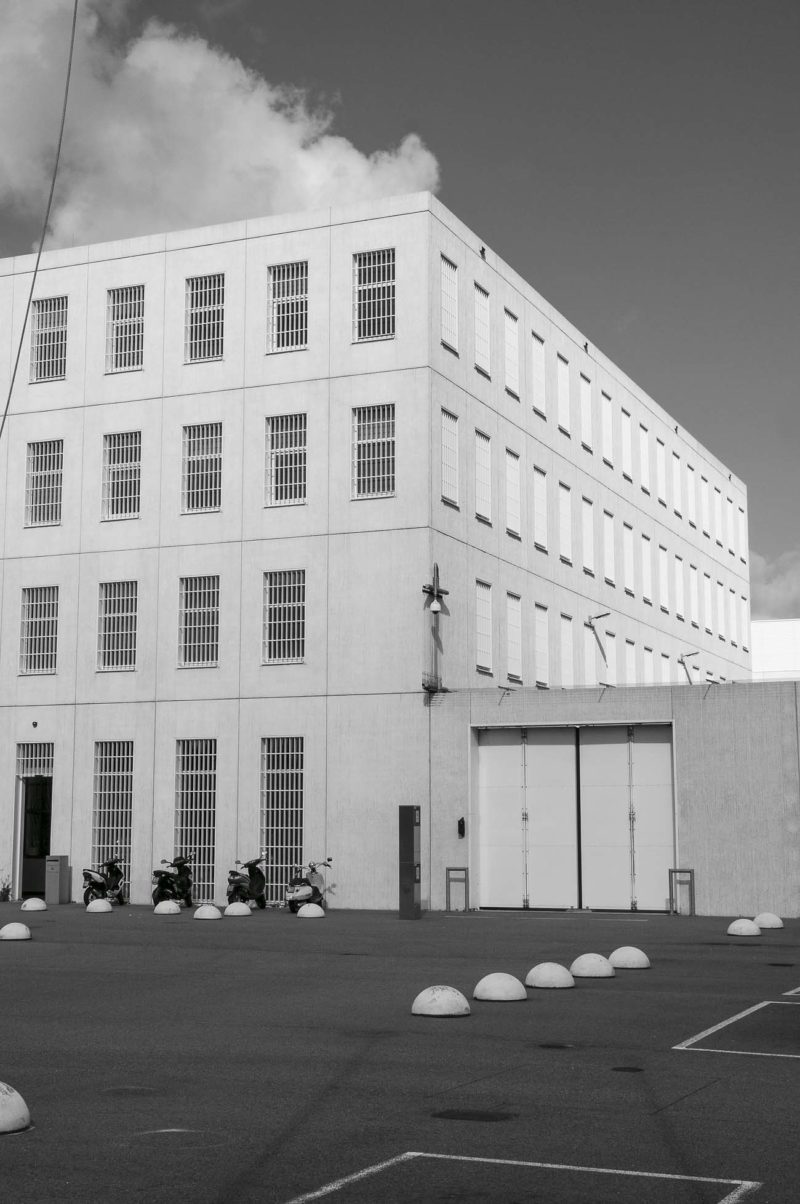 Detention centre Alphen aan Rijn, the Netherlands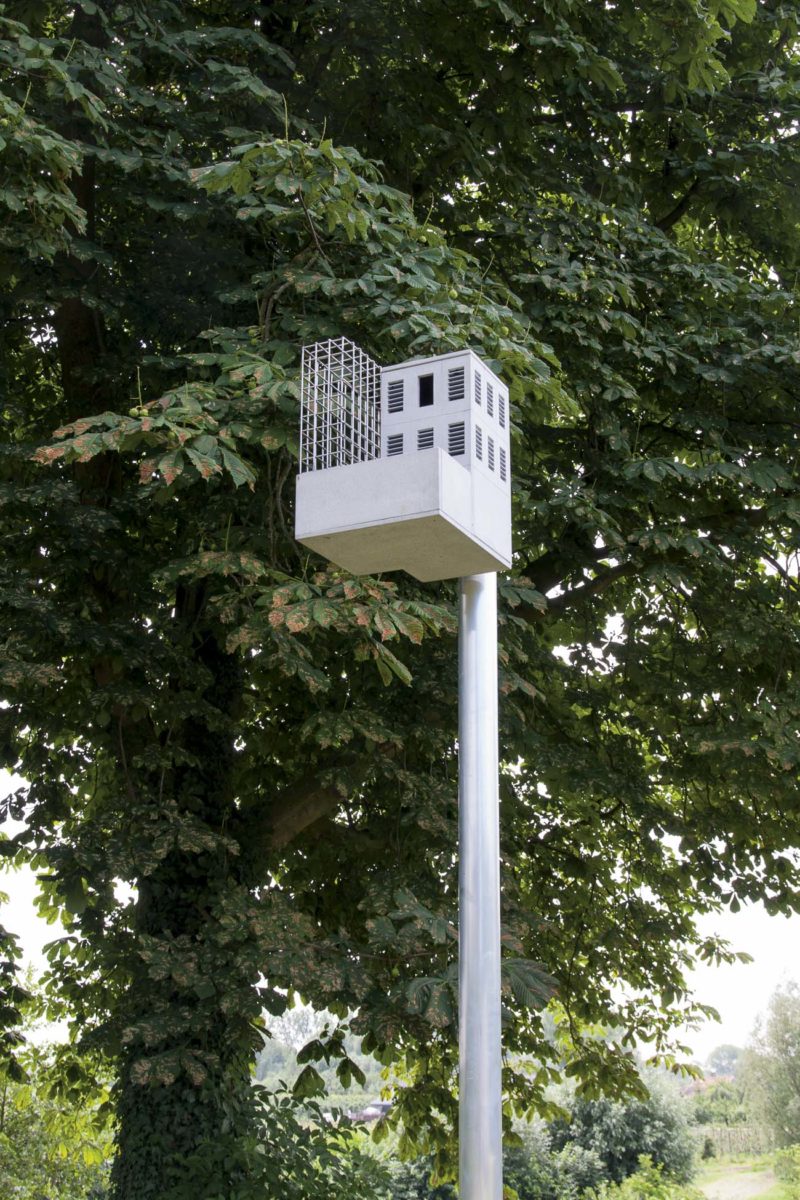 Alien Palace Birdhouse Collection / Alphen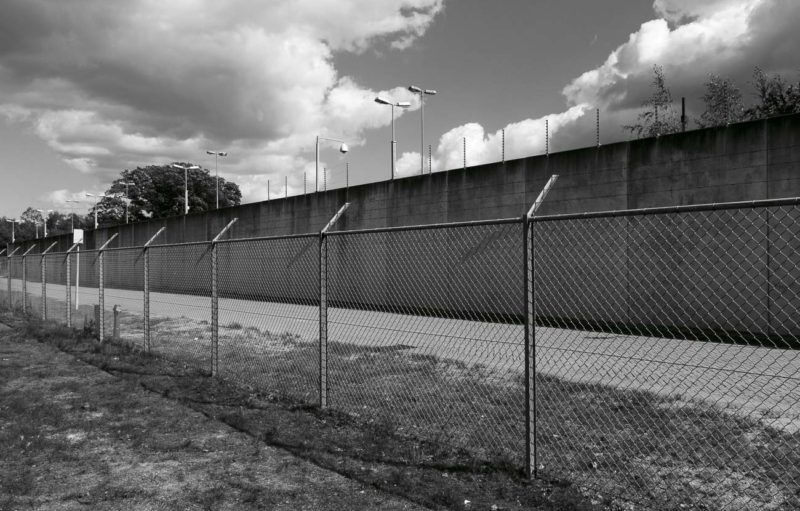 Kamp Zeist Detention Centre, Soesterberg, the Netherlands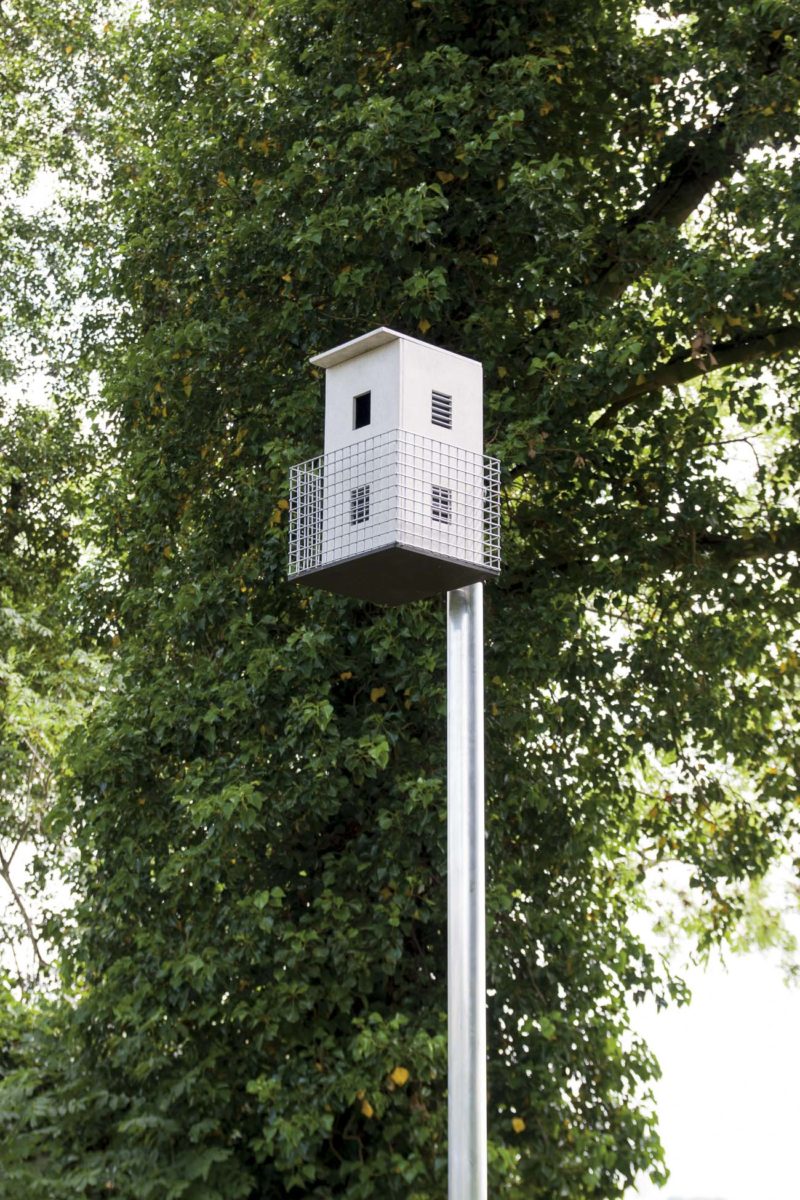 Alien Palace Birdhouse Collection / Zeist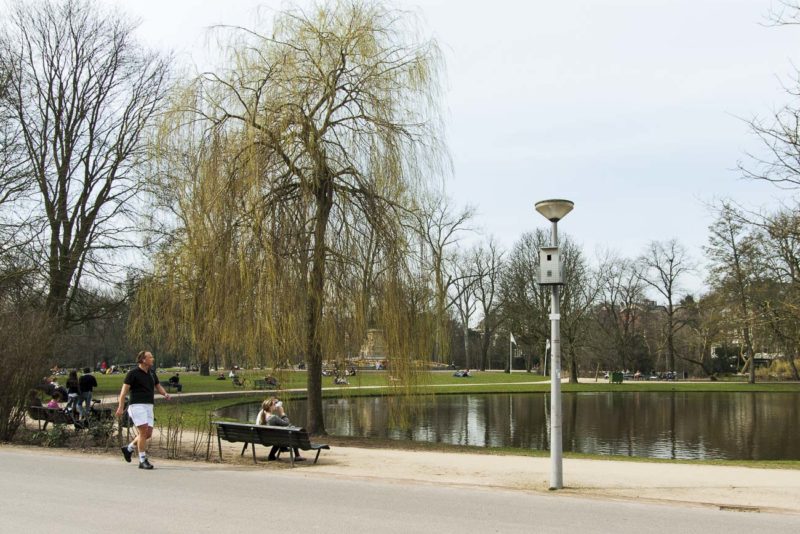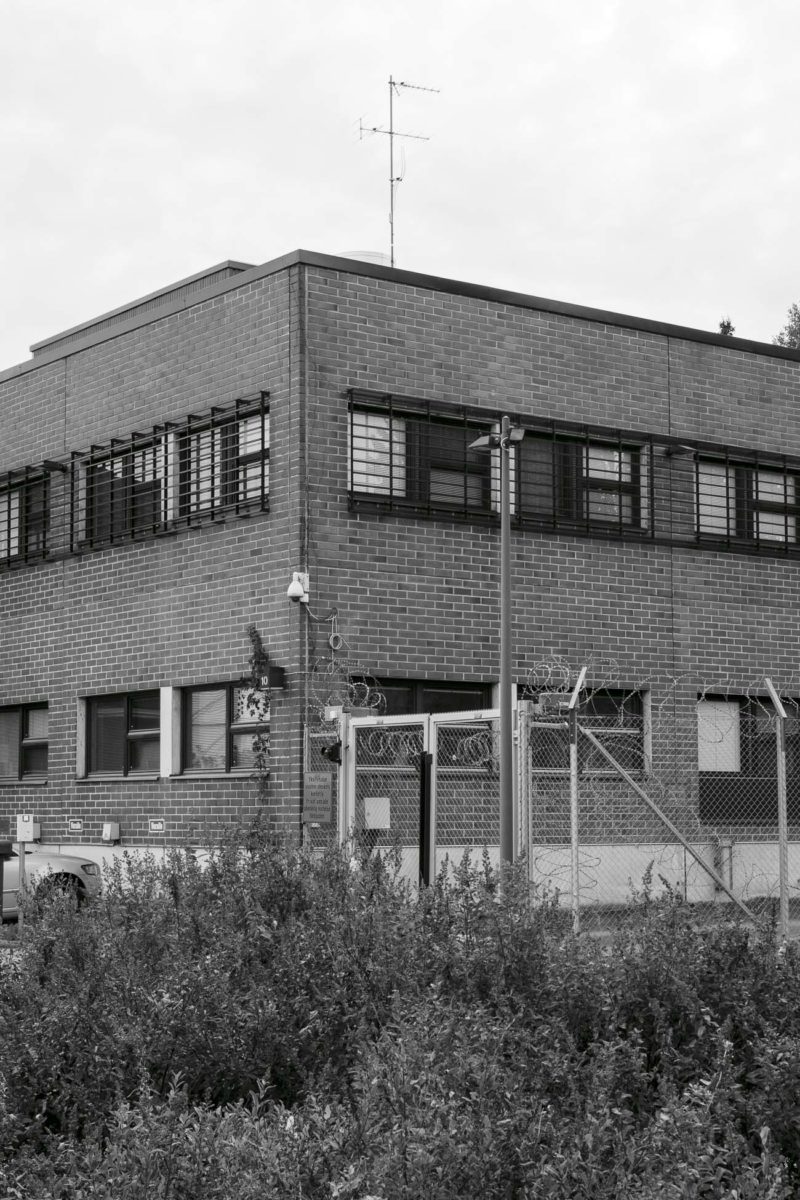 Metsälä Detention Centre, Helsinki, Finland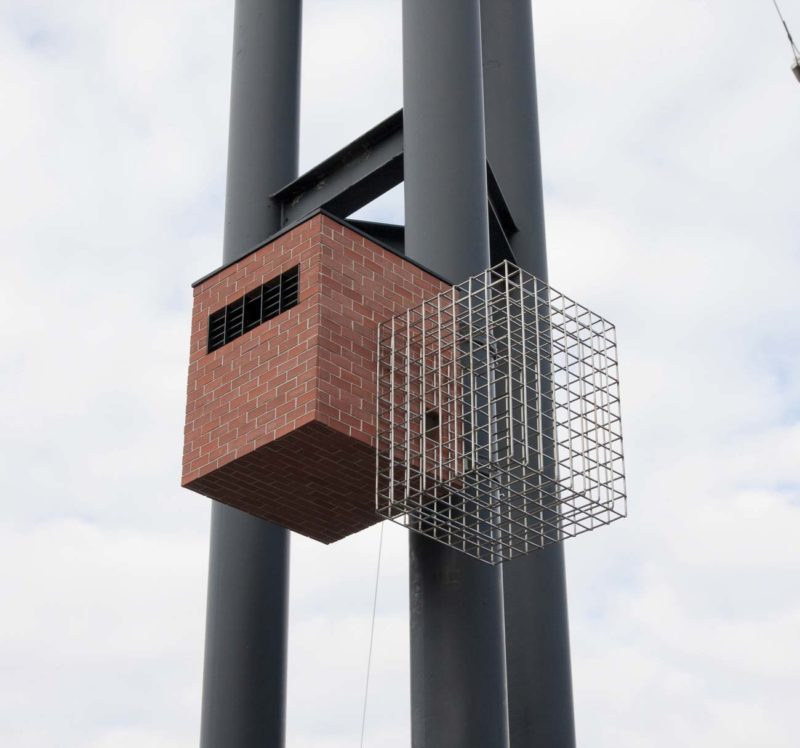 Alien Palace Birdhouse Collection / Metsälä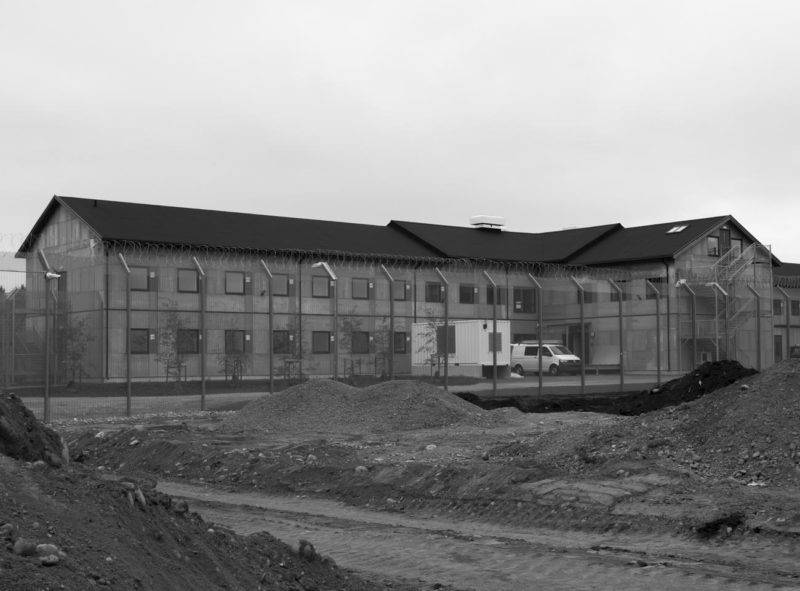 Trandum Detention Centre, Norway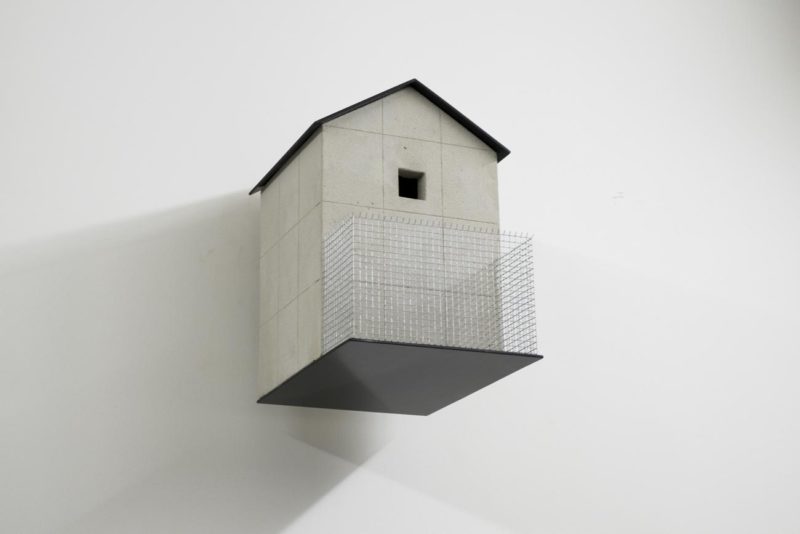 Alien Palace Birdhouse Collection / Trandum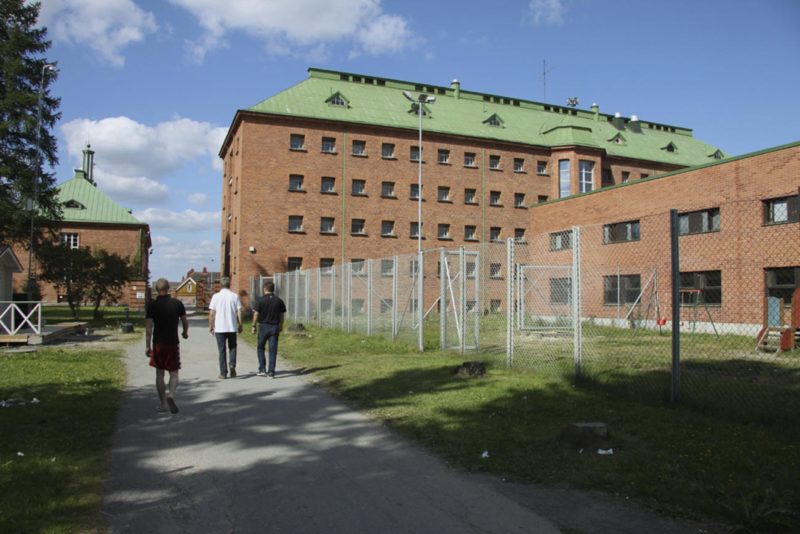 Konnunsuo Detention Centre, Finland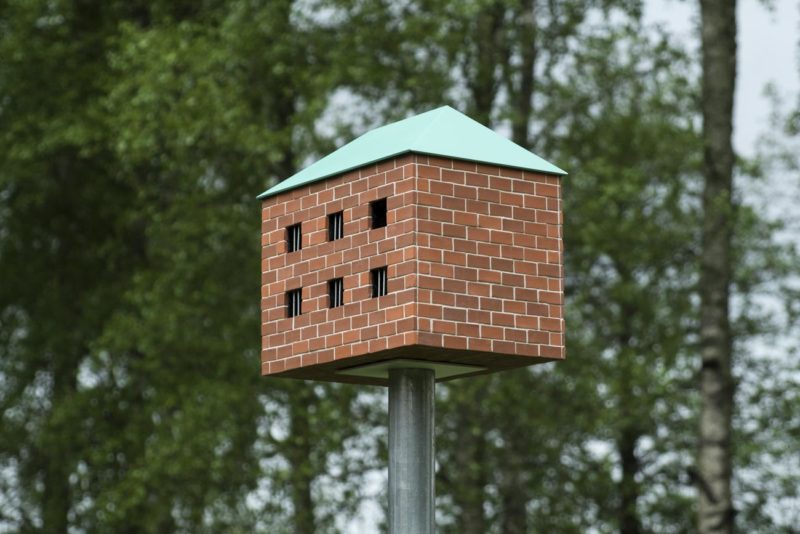 Alien Palace Birdhouse Collection / Konnunsuo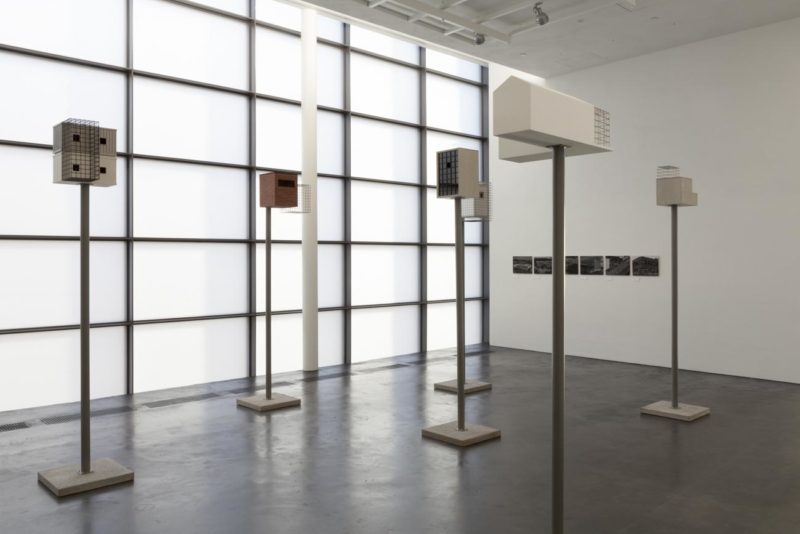 Exhibition view, Kiasma, Helsinki, 2012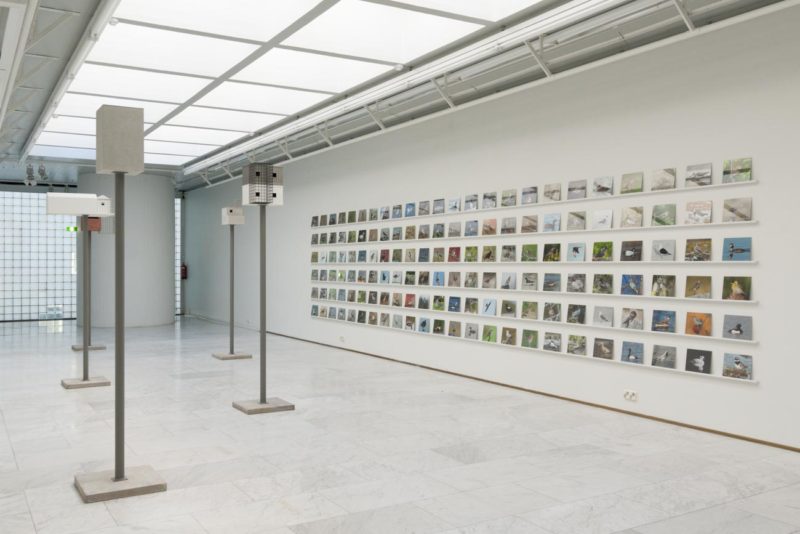 Exhibition view, Kluuvi Gallery, Helsinki, 2011