Workshops at youth centres
IHME Contemporary Art Festival 2013
Helsinki, Finland
Ihme Sign Workshop was a three-day workshop that was held in four youth centres in Helsinki, for children of the ages 13 to 17. The participants of the workshop had a chance to design and manufacture their own traffic signs that were then installed on lampposts in nearby public spaces. The reflective materials and typefaces were exactly the same as used in real traffic signage.
The workshops were organised as open spaces where anyone could enter at any stage without registration. The workshops was held on three nights, with the two first spent designing and making and the third installing. The style and content of the signs was completely up to the participants, excluding only offensive material, foreign languages and inside jokes.
The outcome of the workshops was more than fifty original traffic signs, with contents ranging from spontaneous jokes to deep philosophical reflections. Of course just as important was the mutual learning process and exchange of ideas that took place during the hectic workshop sessions. The signs stayed on the lampposts nearby the youth centers for 2-3 months, after which they were returned to their creators.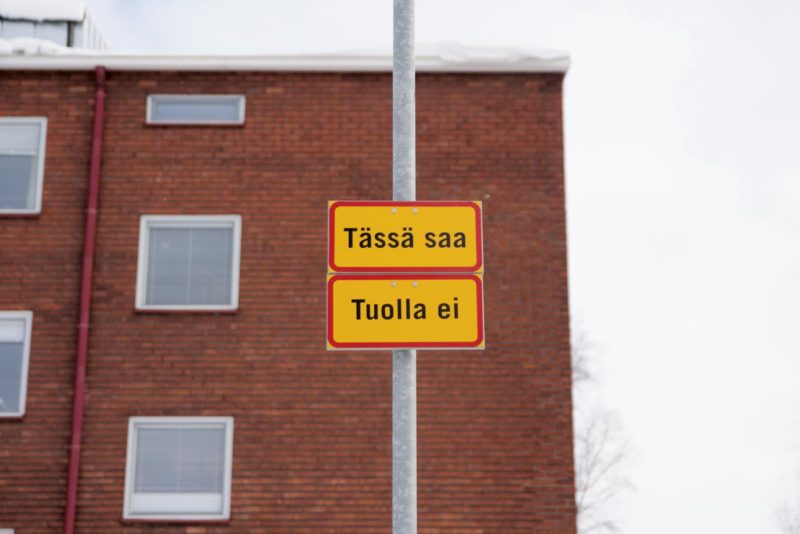 Here you can / There you can't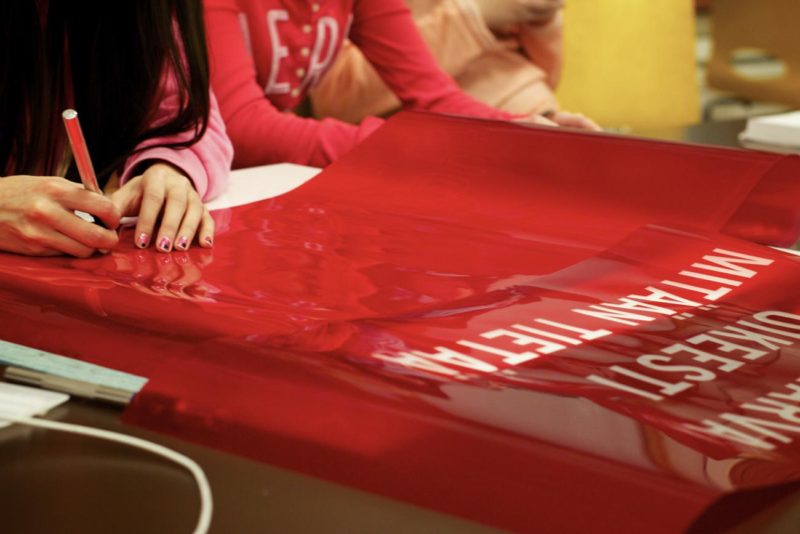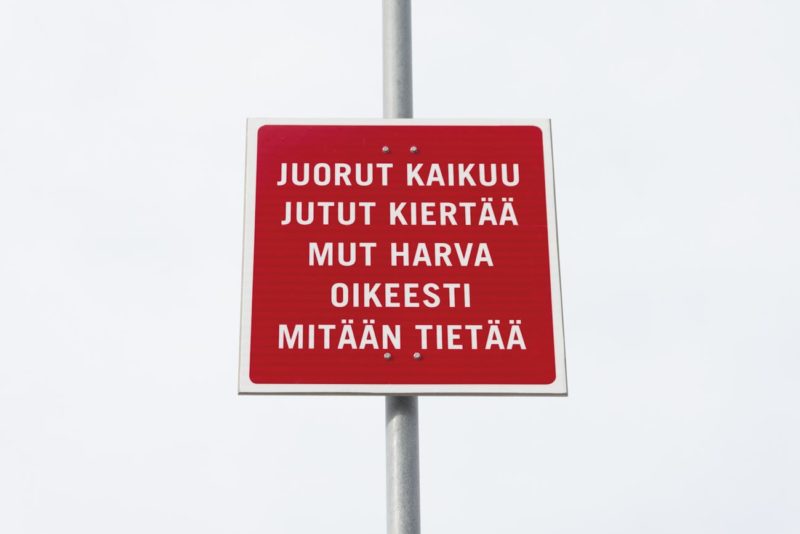 Gossips they fly and rumours circulate but few really knows anything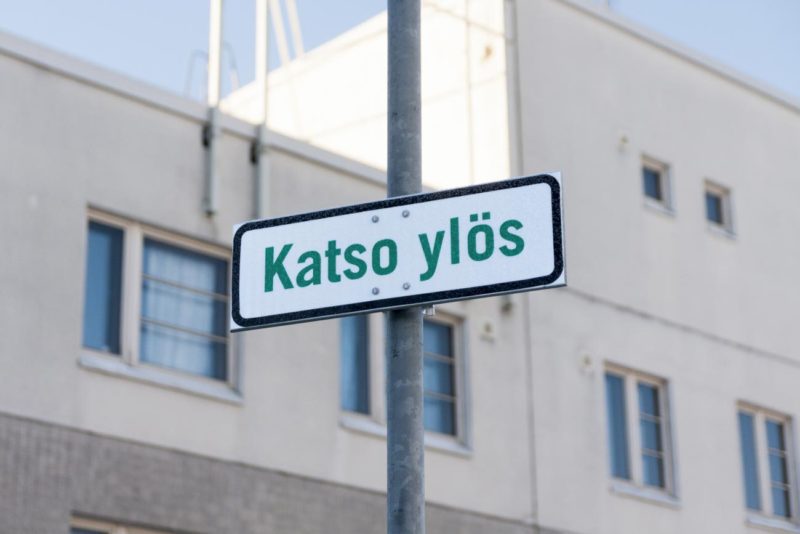 Look up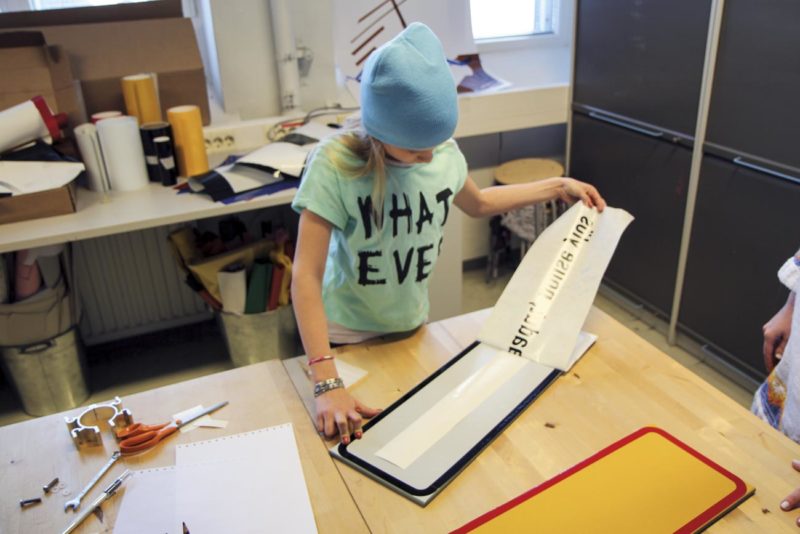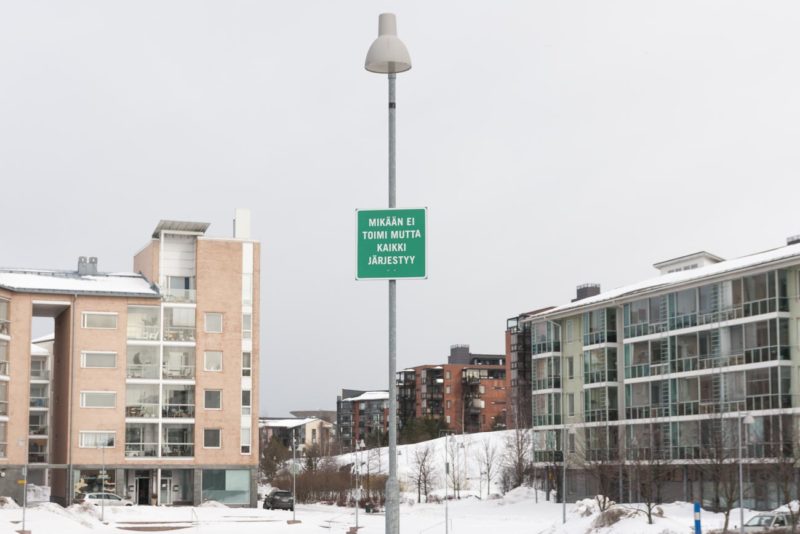 Nothing works but everything is going to be ok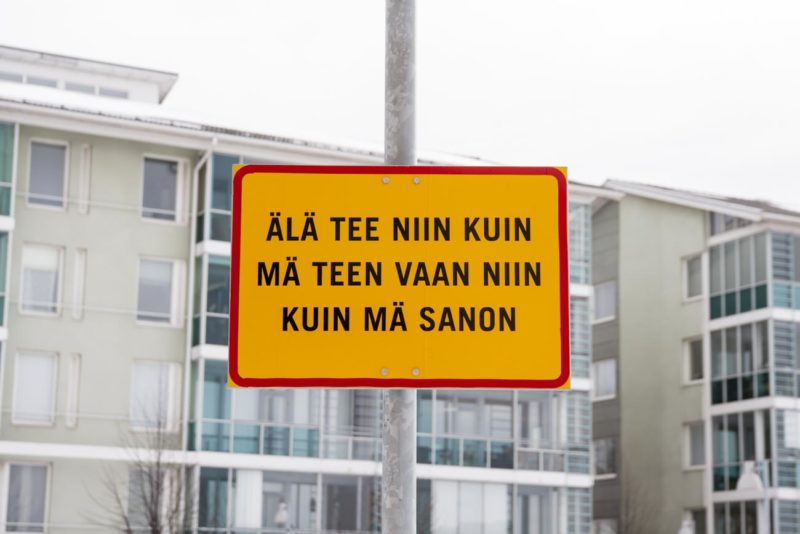 Don't do as I do but as I say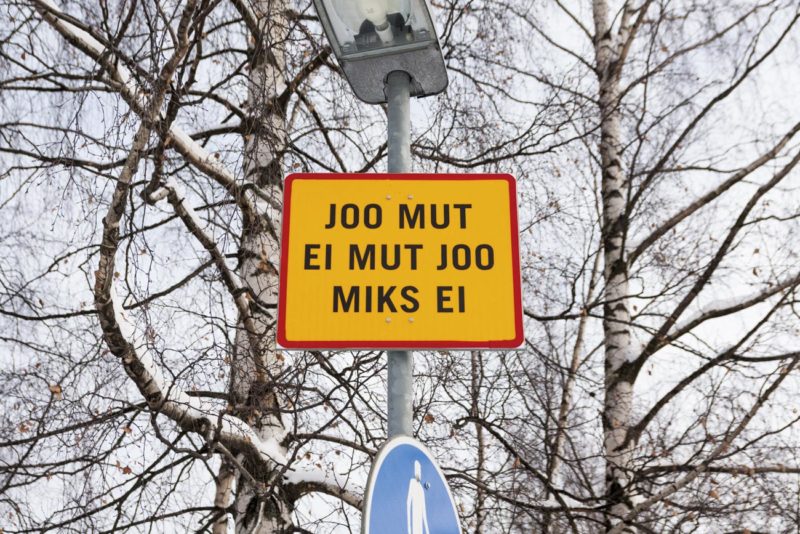 Yes but no but yes why not