Installation of 25 photographs
Dak'Art Biennial 2012 OFF, VEMA Gallery
Dakar, Sénégal
2012
Monuments of Dakar is inspired by the African Renaissance Monument, commissioned in 2010 by the former president of Senegal, Abdoulaye Wade. This nearly 50 meters tall bronze sculpture has raised widespread critique among people in Senegal and abroad since its inauguration. Not least because of its enormous price tag and the fact that it was designed by a Romanian sculptor and built by a North-Korean company instead of using local artists and workforce.
Now Senegal is facing a new political era with the recently elected president Macky Sall. Following the tense pre-election climate and demonstrations that led to the much-anticipated victory of Sall, there is a strong sense of hope and optimism among the Senegalese people. The work consists of 25 photographs that depict various monuments found in the city of Dakar. These are not actual monuments but illustrations of ideas that are of monumental scale or otherwise bear importance in people's lives.
The ideas, or topics for monuments, were collected from people in Dakar and from various texts about the African Renaissance. The work was realised with the great help and artistic collaboration of Mady Sima, Bakary Sarr and Pap BA.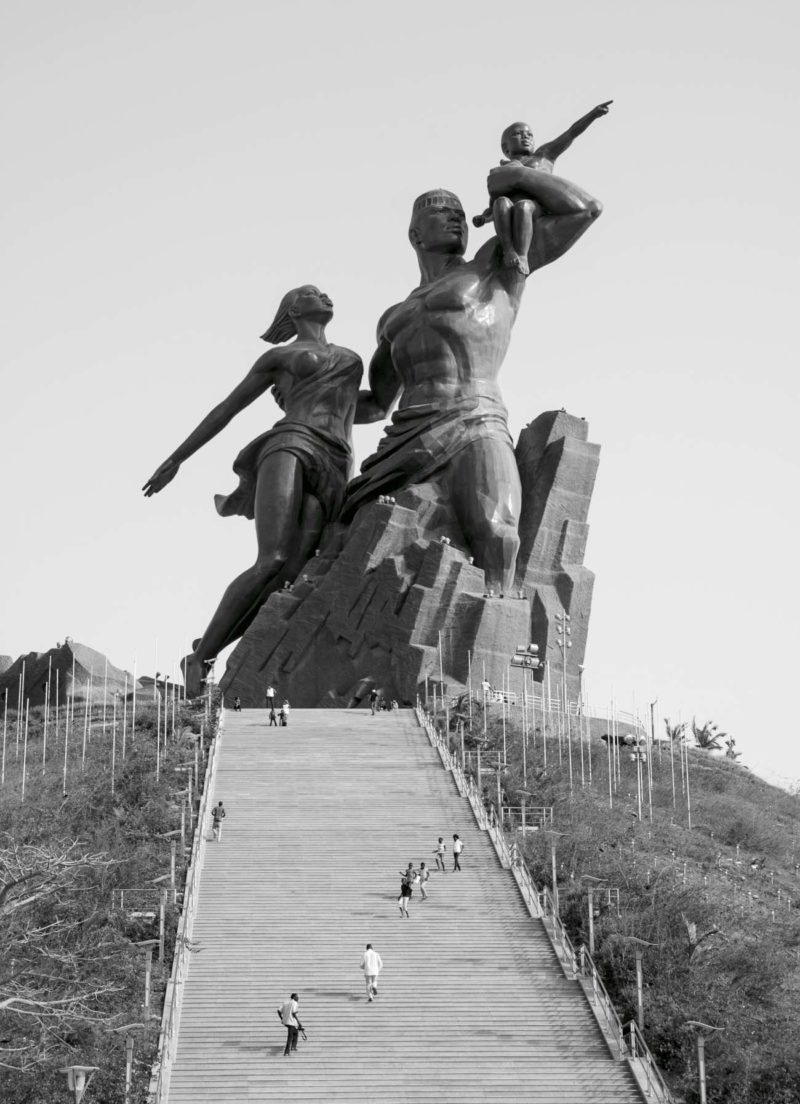 The African Renaissance Monument, Dakar, Senegal